GGB Exhaust: Mountain Can vs. Trail Can
Based out of Canada GGB Exhaust understands snowmobiling and has made it their mission to enhance the sport. They do this by providing quality products with reliable performance and outstanding customer service. This article will review the GGB Mountain Can and the GGB Trail Can as tested on a 2016 Polaris Pro RMK.
GGB Exhaust products come with a performance guarantee and are simple to install as they fit securely in the stock location using the stock mounts. There are no fuel or clutching mods necessary for these products. 
Before we get too far into this article we would like to acknowledge the customer service offered by GGB. It is like none other. Seriously. Their customer service is incredible. They are prompt in dealing with any troubles you may have and always stand behind their products. Hats off to you GGB!  
This can weighs 5 pounds and produces an aggressive exhaust note. An increase in throttle response can be expected with this can. As stated earlier there are no necessary fuel or clutching mods for this can and the install is very easy as it fits into the stock location using stock mounts.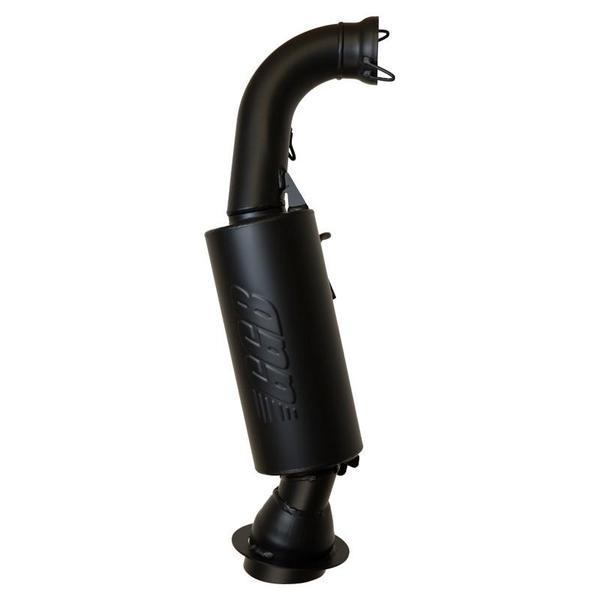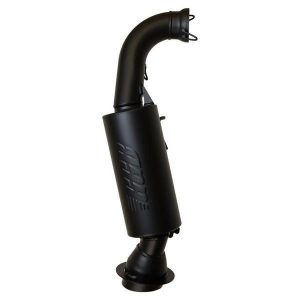 If you are interested in waking up the neighbors look no further. This can rips when you open the throttle. This is the first GGB can we tested. We loved it, but after a season of using it we decided we needed to test the Trail Can. This can is a great option if you want to cut weight on your sled as much as possible, want your sled to be loud, or ride in areas with a very small population.
We do not recommend using the Mountain Can if you plan on sledding for hours on hours as you may get tired of hearing it. Don't get us wrong it sounds amazing, but after a while you may begin to wish you had got the trail can.
The fit and finish of this can is incredible. It looks great and fits like a glove. Not to mention install took us roughly only 10 minutes… These cans are made to last. We would highly recommend this product.
Buy GGB Mountain Cans by Sled Manufacturer
The Trail Can weighs in at 7.4 pounds and also produces an aggressive exhaust note that is slightly milder than the Mountain Can. Just like the Mountain can there are no necessary fuel or clutching mods. As far as installation and fit/finish this can is identical to the Mountain Can. The only difference between the two cans is the sound and weight.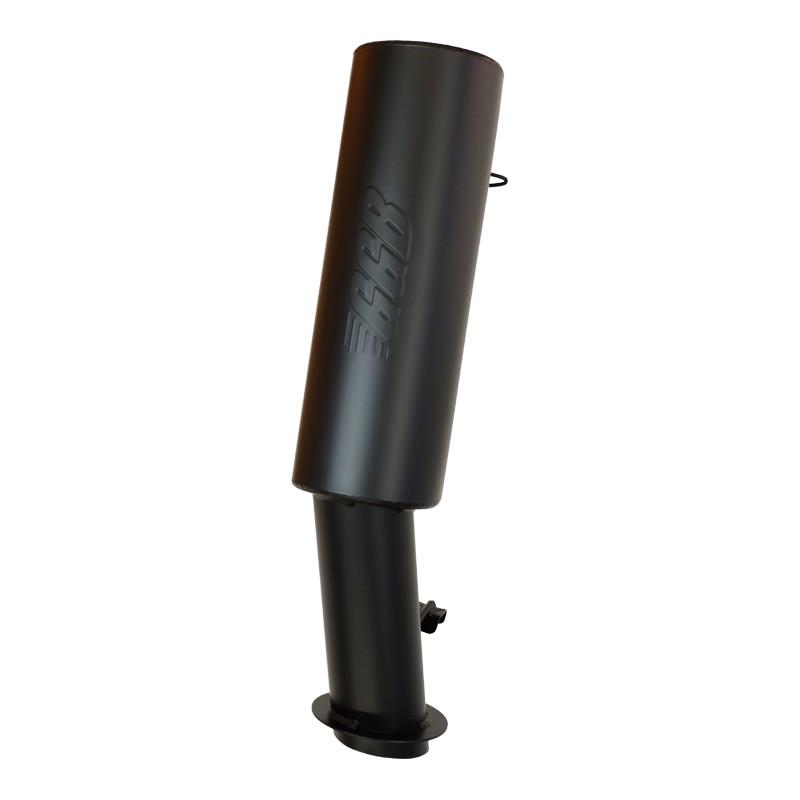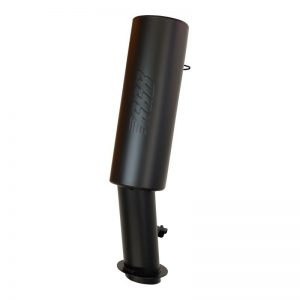 This is the second can we tested from GGB. This can is our bread and butter. We get a 10.4 pound weight savings and a good sounding can that is not obnoxiously loud. If you want your sled to sound better than stock, increase throttle response, and have happy neighbors this is the can for you.
GGB Trail Cans by Sled Manufacturer
We also highly recommend this can. It's the best of both worlds. Not too loud, but gives you that nice aggressive exhaust note you are looking for. This can will cost you $279. Check out the video below comparing the Mountain Can, Trail Can, and the Stock Exhaust on our 2016 Polaris Pro Rmk.
GGB Exhaust Quiet Can Review
If you are looking for a can that has a little more "braap" than stock, reduces weight on your sled and does not break the bank the GGB Quiet Can might be what you are looking for. The Quiet Can isn't as quiet as your Stock Exhaust, but it is quite a bit quieter than the sound of the GGB Mountain Can which ha the ability to make your ears ring. 
Like the other cans offered by GGB, the Quiet Can is dyno tested and ready for use in any situation your stock exhaust would be used in. No mods are needed to install this can as it fits your sled perfectly using the same spring locations as the stock exhaust. Simply remove your stock exhaust and replace it with your new Quiet Can. 
These Cans are made to last with a 2000 degree ceramic paint. GGB offers a 2 year performance warranty and stands behind their products completely. If there is anything with your can they guarantee your money back. Don't sweat giving the GGB cans a try! 
GGB Quiet Cans by Sled Manufacturer