When it comes to snowmobiling, protecting your head is obviously very important. Deciding which snowmobile helmet is best for you can be difficult. Finding the one that provides the most comfort and protects your head the best makes snowmobiling much more enjoyable. Throughout the rest of this article we will discuss our top 3 snowmobile helmets and their best features.
These Are The Best Snowmobile Helmets Money Can Buy
When it comes to evaluating snowmobile helmets, there are really 3 things we rate helmets on. We have personally tested all of the helmet series we've listed below and are currently testing a handful more. When we have updated reviews on snowmobile helmets, we'll update this page with a detailed breakdown. The first and most important thing to consider when buying a new snowmobile helmet is it's overall safety rating. The second, weight. Third and equally as important as safety is vision, or how well you can see overall with your snowmobile helmet.
Our Top 3 Snowmobile Helmets on the market for Safety, Weight, and Reliability
509 Altitude Helmet
Klim F5
Bell Snowmobile Helmets
Klim F3 Carbon ECE
Motorfist Alpha
O'Neal Snowmobile Helmets
Starting off with one of the lightest snowmobile helmets on the market, we have the 509 Altitude Series. This is one of snowmobiles' highest performing and most popular helmets and for good reason.
509 Altitude Carbon Fiber Helmet with Fidlock 
509 understands style and safety and they take it very seriously. Weighing in at 1230 grams, the Altitude Carbon Fiber helmet does not mess around. This snowmobile helmet features: a universal camera mount, Fidlock easy-open magnetic strap, 509's Pro Series Liner and Cheekpads, a cold weather breathbox, 8 intake/exhaust vents, and 8 sizes across 3 outer shell molds. This is our top pick solely because it is what we have used and we absolutely love it. The fit and style is excellent. Check out the video below to see more! This helmet will cost you around $320.
Select Your 509 Snowmobile Helmet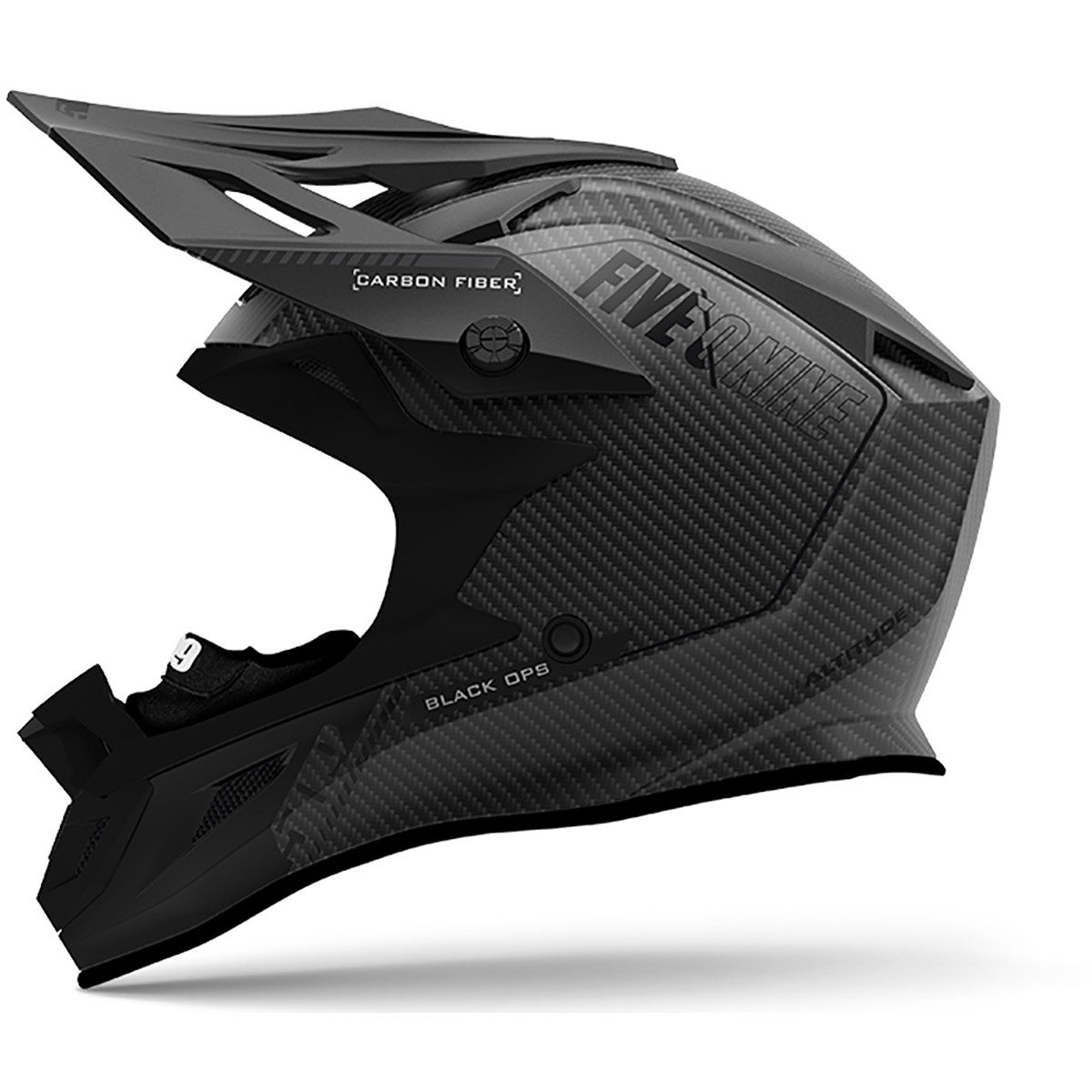 Klim F5
The Klim F5 snowmobile helmet is one of the most popular snowmobile helmets on the market and for good reason. It's a highly protective unit used by riders up to the professional level, trusted day in and day out on some of the worlds most exciting snowmobiling terrain.
Select Your Klim F5 Helmet
Bell Snowmobile Helmets
Select a Bell Snowmobile Helmet
509 Delta R4 Ignite
The 509 Delta R4 Ignite stands at the top of it's class in the world of snowmobile helmets with heated shields. While some may argue about whether or not a heated shield is more effective than simply wearing a good pair of snowmobile goggles, heated shields are a unique feature that can drastically help improve your ability to see well with your snowmobile helmet. For those looking for one of the best heated shield snowmobile helmets, look no further than the 509 Delta R4 Ignite. Heated snowmobile helmets have exploded in popularity for those picking up new gear for mountain riding.
This helmet comes in a variety of colorways, which we love, and is offered in sizes from kids all the way up to adults.
Select a 509 Delta R4 Ignite Snowmobile Helmet
Klim F3 Carbon ECE
This helmet comes in as a close second. It's biggest shortcoming is it's lack of color options. Lets be honest, we all want to look good on our sleds. Not saying you won't in this helmet, but you are pretty much limited to all black or black with yellow accents. Maybe weighing only 1150 grams makes up for that though? This helmet boasts itself on its ability to eliminate fog with its 19 vents. This helmet also has the Fidlock easy-open magnetic strap. If youre looking for a lightweight, durable and safe helmet this may be the one for you! The price tag on this one is around $300.
Select A Klim F3 Series Snowmobile Helmet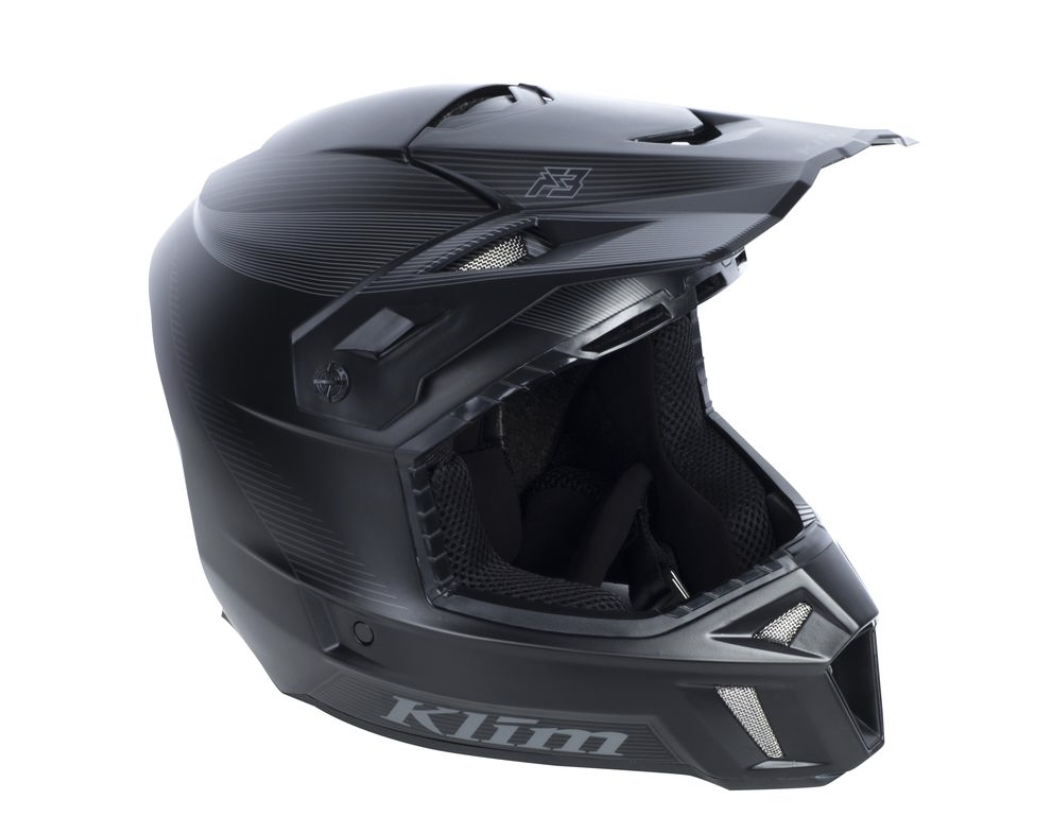 Motorfist Alpha 
After reading multiple reviews praising this helmet we had to include this one in the list. Weighing in starting at just over 1000 grams this helmet prides itself on its lightness. Like the Klim F3 this helmet lacks style. That likely won't bother you much after hearing its features which include a carbon shell, composite fusion three technology, extra mounting hardware for action cameras, low density eps foam for greater impact absorption, integrated airflow system, washable, removable liner, breakaway visor, integrated camera/light mount for perfect filming or night riding, included mounts cover GoPro, light and motion, nite rider, maglite, and other systems. This helmet will cost you $299.99
This helmet works well with these Motorfist Googles!
O'Neal Snowmobile Helmets
Choose an O'Neal Snowmobile Helmet
Things To Consider for Buying A New Top of the Line Snowmobile Helmet
Snowmobile helmets, like any piece of protective gear, are highly important for even professional riders. Replacing your snowmobile helmet is an easy decision, especially if you're rocking an outdated, less protective snowmobile helmet from 10+ years ago (which, I know many of you are). Put simply, buying a top of the line snowmobile helmet is one of the cheapest insurance policies money can buy, even if it feels expensive at checkout. If you need help finding the right snowmobile helmet size, we've got an article written for you as well.
For most riders, a new snowmobile helmet is about as far as you'll need to go in terms of snowmobile safety gear. If you're thinking about riding in the backcountry, once you've upgraded your helmet, it's time to start thinking about avalanche safety gear like backpacks, transceivers, and figuring out how an avalanche beacon works so you can deploy it properly in the event of an emergency.
Related: Heated Snowmobile Helmets, Mountain Riding Must Haves