If there is one piece of equipment that cannot be gone without when snowmobiling it has to be the helmet. As you are likely already aware snowmobiling can be a very dangerous sport. Wearing a helmet is an absolute must. We understand buying a quality helmet can be expensive, but it could be the difference between a life full of riding snowmobiles or no life at all. Today we are here to tell you about one of our favorite snowmobile helmet options, the Klim F5 helmet. 
Klim F5 Snowmobile Helmet 
This helmet has a lot to offer. Available in a variety of colors, the Klim F5 Snowmobile Helmet is a stylish choice that is sure to protect your head and keep you warm while out on the snow. Klim's products are engineered and designed by those who use them. Along with that, years of rider feedback and testing data have been taken into account throughout the design process. Let us tell you what sets the Klim F5 Snowmobile Helmet apart from the rest!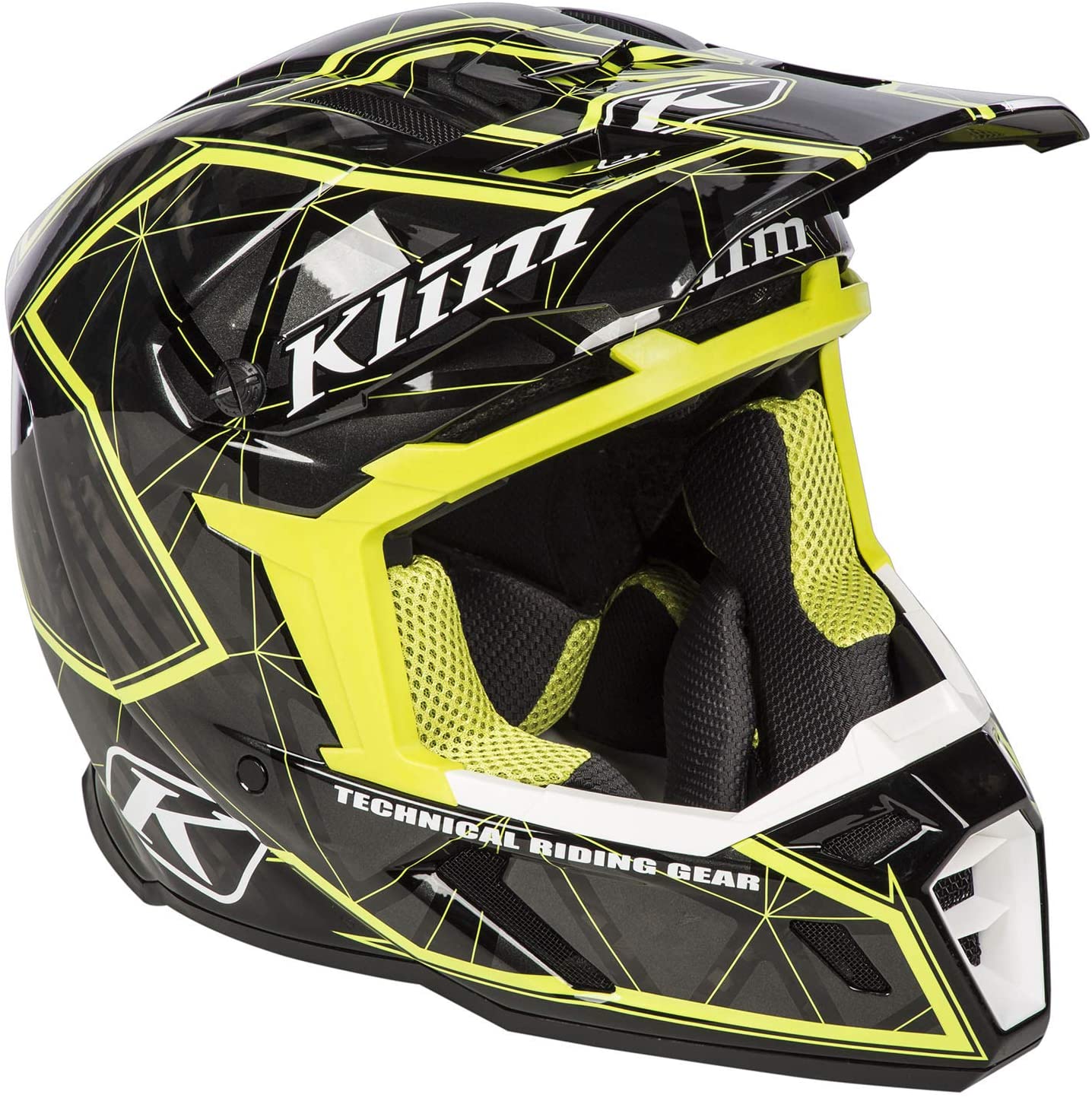 Specs and Features 
Carbon Fiber Shell – this helps make this helmet one of the lightest on the market. We all know a lighter helmet is less likely to make our neck and other muscles sore which ultimately keeps us on the snow longer and makes a day of riding much more enjoyable. 
Extra Large Eye Port – this provides maximum field of vision. There really is nothing worse than not being able to see out of your helmet very well. Klim knows we need to see where we are going. This is also nice for those who tend to feel slightly claustrophobic when wearing their helmet. 
Increased Ventilation – the Klim F5 Snowmobile Helmet is one of the most ventilated helmets in the industry. Ventilation is key in order to keep fresh air entering your helmet and letting the non-fresh air out. It also helps keep you from overheating or sweating inside your helmet. This helmet features 18 intake vents and 8 exhaust vents. 
Fid-Lock Strap – if you are not familiar with the fid-lock strap closure technology prepare yourself. Once you have it you will never go back to anything else. The fid-lock strap is magnetic, making strapping and unstrapping your helmet easier than ever. We love it especially in those times when you bury your snowmobile and just want to get your helmet off as fast as possible to catch your breath. 
Moisture-Wicking Drylex Comfort Liner – there is nothing worse than a helmet that gets wet from your sweat and then makes your head cold. The Klim F5 Snowmobile Helmet is built with materials to help wick the moisture and keep your head dry. This is turn helps keep your head much warmer than a helmet that does a poor job of wicking the moisture. 
Style – as mentioned earlier the Klim F5 Snowmobile Helmet is stylish. There are currently 15 color schemes to choose from. You are sure to find one that fits your liking. Lots of color options is not a common trend amongst Klim products, but when it comes to their F5 Helmet, there is no lack of options. 
How Much Does The Klim F5 Snowmobile Helmet Cost?
Price varies depending on the color scheme chosen. Non-current colors are offered for as low as $299.99 USD while the newest color options go for $499.99 USD. While this is not the cheapest option on the market it is also not the most expensive. For example, the Klim F5 Koroyd Snowmobile Helmet retails at $649.99 USD. We feel the value you get for the regular Klim F5 Snowmobile Helmet is fair and would not hesitate spending $300-$400 USD on one of them. 
Additional Features The Klim F5 Has To Offer 
A feature we really like about the Klim Snowmobile Helmets is the fact that they offer an action camera chin vent mount for an additional $29.99 USD called the F5 Chin Vent Camera Mount. This mount, as the name suggests, mounts right to the chin vent on your helmet and provides a sweet point of view from the rider's standpoint. We have not tried this mount out yet, but have seen other riders clips while using it and we are very intrigued. One concern we have without testing it first is the possibility of it fogging the lens of the camera being close to your mouth. We will have to test this out! 
Our Opinion On The Klim F5 Snowmobile Helmet
We all know Klim makes high end products that are designed to provide maximum comfort and protection for us diehard sledders. We have used numerous products produced by Klim and have yet to be disappointed. With that said we have full faith in the construction, comfortability and value we would be getting from the Klim F5 Snowmobile Helmet. In fact, we may even pick one or two up this season and make it our "go to" helmet of choice. Stay tuned!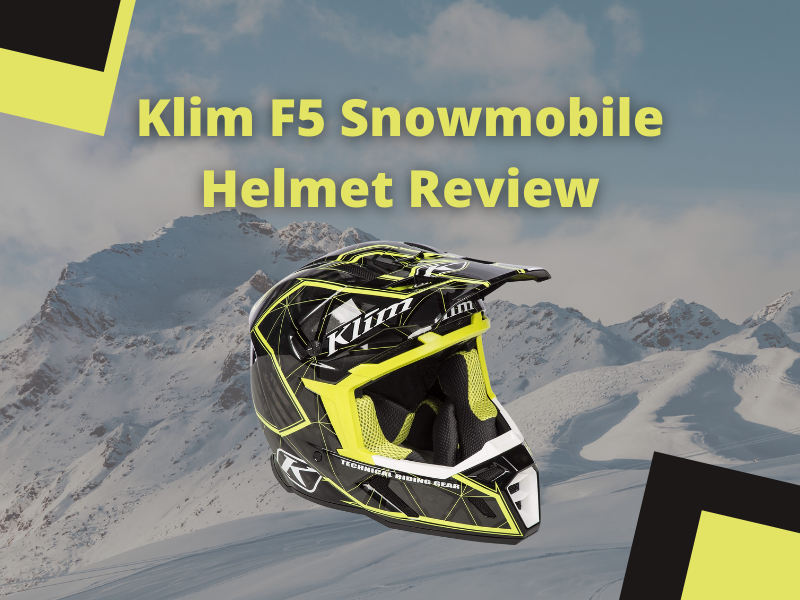 Related Articles: Replacing Your Snowmobile Helmet, Finding Your Helmet Size, Best Snowmobile Helmets 2021