Snowmobiling Sweden
Sweden, the origin of beautiful blonde, blue-eyed girls, Swedish meatballs and the world famously hated Ikea.The country located in the very north of Europe, that often is mistaken for Switzerland by most Americans. A country that has produced snowmobile athletes like Kalle "KJ" Johansson, Andreas Bergmark and many more! This country surely has something to offer in terms of backcountry snowmobiling. Throughout the rest of this article I will tell you about the most popular places you need to experience while snowmobiling Sweden. Enjoy!
Destination #1: Riksgränsen
Starting from the north and working our way down, first stop that every hardcore backcountry snowmobiler needs to experience at least once is Riksgränsen. Here in the alpine the three countries Norway, Sweden and Finland meets. Those Americans and Canadians that have visited this incredible destination call it a "miniature Alaska" with great mountain peaks as far as the eyes can see and pretty easy accessible terrain.
Riksgränsen is truly a league of its own when it comes to snowmobiling Sweden. It doesn't hurt that the resort has a well functional ski resort with a lot of slopes right outside the hotels and rentable cabins and it also has a great nightlife, if you're into that kind of thing. Kiruna is about 1 hour drive away and is a fully functional city with all the services, bars, night clubs, airport and other stores you might need if things go south like snowmobile dealers and such.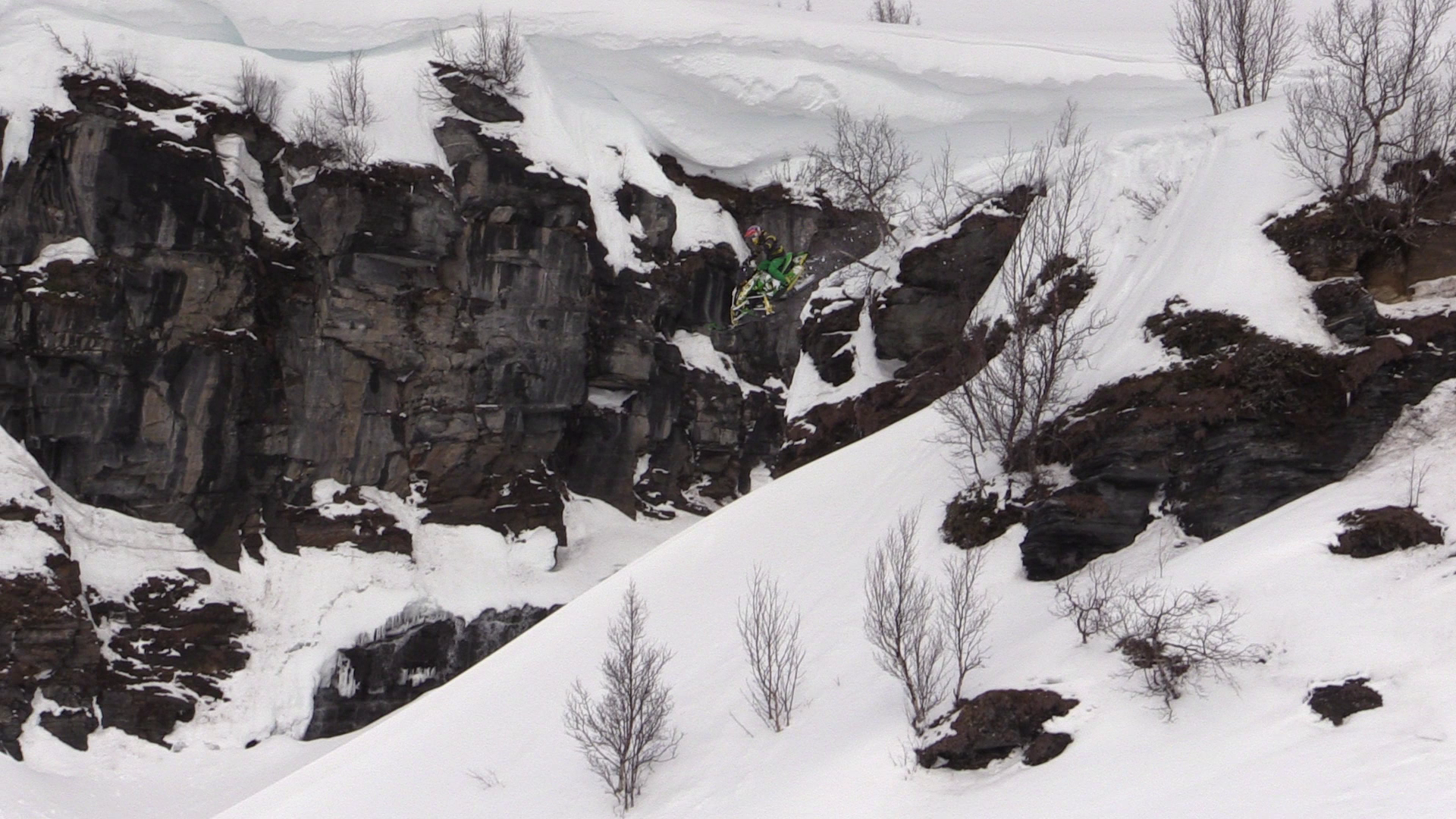 Destination #2: Jormvattnet
Located 12 hours further south from Riksgränsen next to the border of Norway lies Sweden's most epic snowmobile paradise, Jormvattnet. Here you will find deep creeks, steep big mountains and great terrain for real tree riding around pine trees. Swedish riders that have been to Canada say it's similar to the terrain, but again on a smaller scale. With that said, snowmobiling Sweden is not necessarily less fun.
Jormvattnet is also the first spot in Sweden that has a fully functional pay-per-ride system that works incredibly well with great trails to the riding spots and well updated information about the riding conditions and hazards in the area. There are multiple snowmobiling "motels" in the area that offer riding right from the motel door.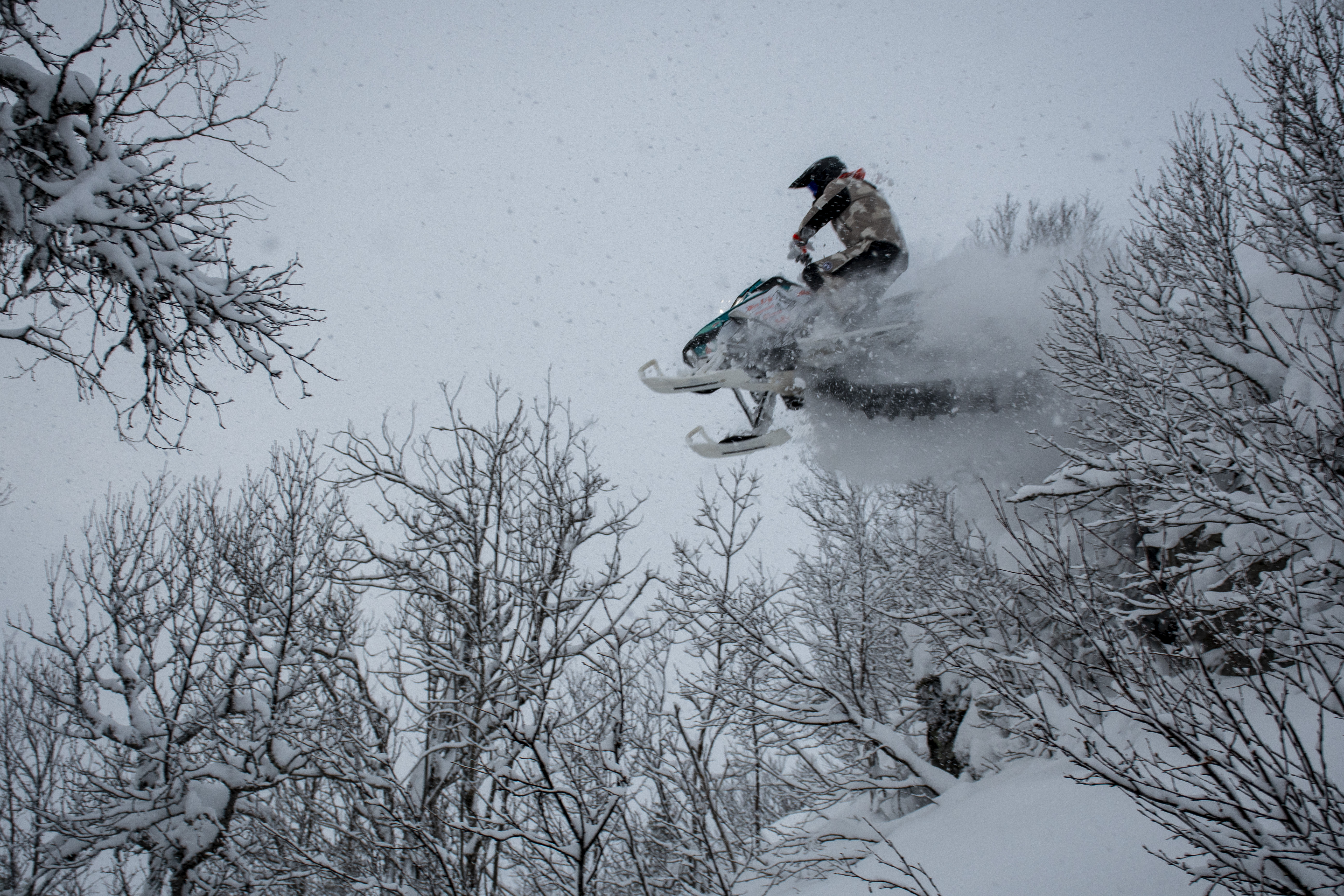 Destination #3: Saxnäs
Located not far from Jormvattnet, 3.5 hour drive further in from the Norwegian border, lies a little cosy community called Saxnäs. Much like Jormvattnet, Saxnäs has insanely great tree riding terrain with creeks, mountains and pillows. This sweet spot gets some of most snowfalls in Sweden, resulting in days where breaking trails to your planned riding spots is hard enough even for the most experienced rider.
Saxnäs has several great lodging alternatives. I prefer Marsfjäll Mountain Lodge, that offers riding from the front door, great food, local guides and a gas station right around the corner making this a popular place when snowmobiling Sweden.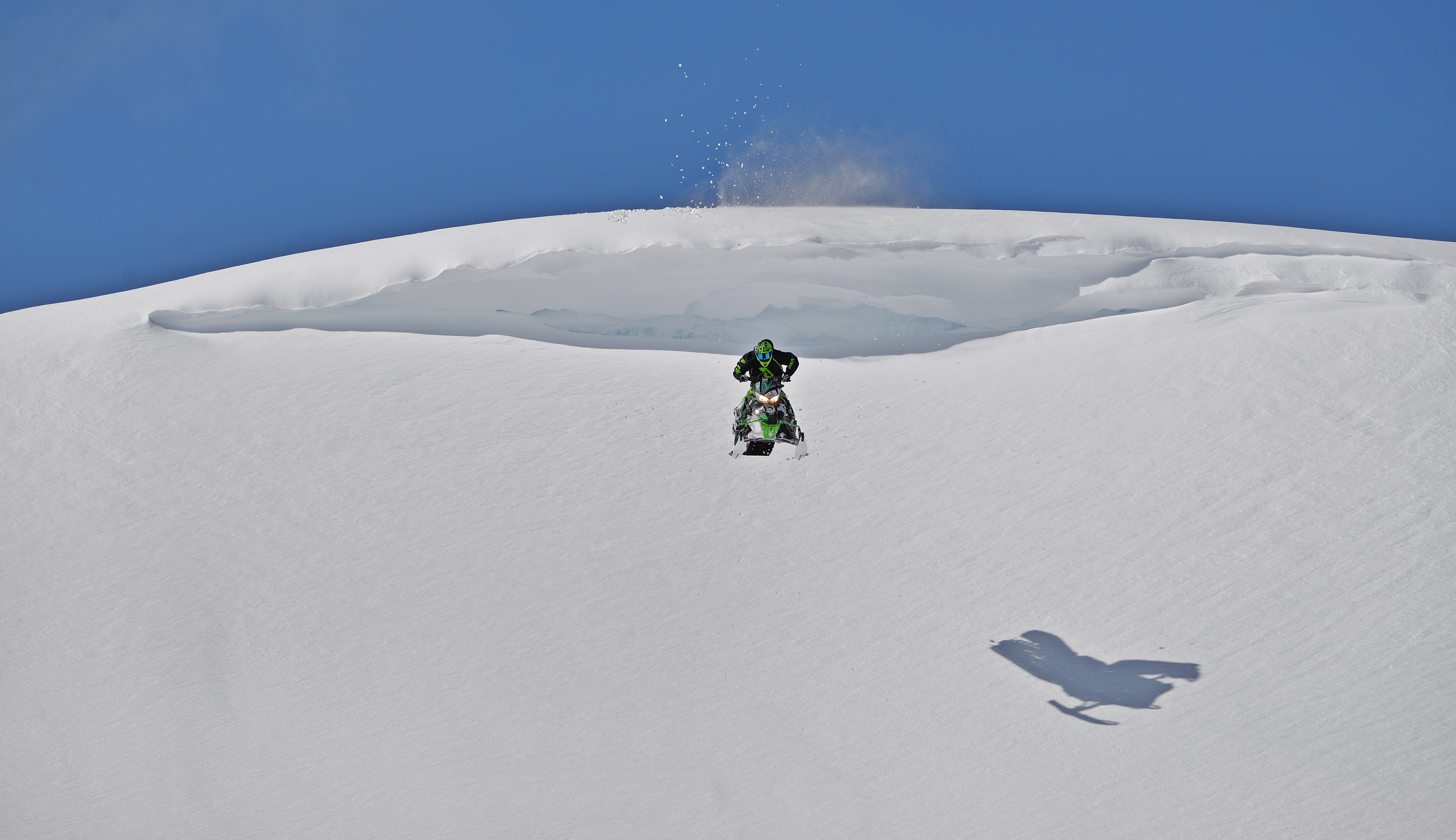 Destination #3: Sälen
Now we jump down to the middle of Sweden and the furthest south you can snowmobile in the mountains in Sweden. Sälen is a ski resort town that has grown greatly the last couple of years, with all the luxury of many ski slopes, hotels, airport, bathing facilities, bars, stores and snowmobile rentals in the area and still has the ability to offer great snowmobile tree riding in pine tree covered mountains and creeks. Sälen also has a great snowmobiling motel (SP Aktivitetcenter) that has riding from the front door, a nice pub and even airport transfer on sleds!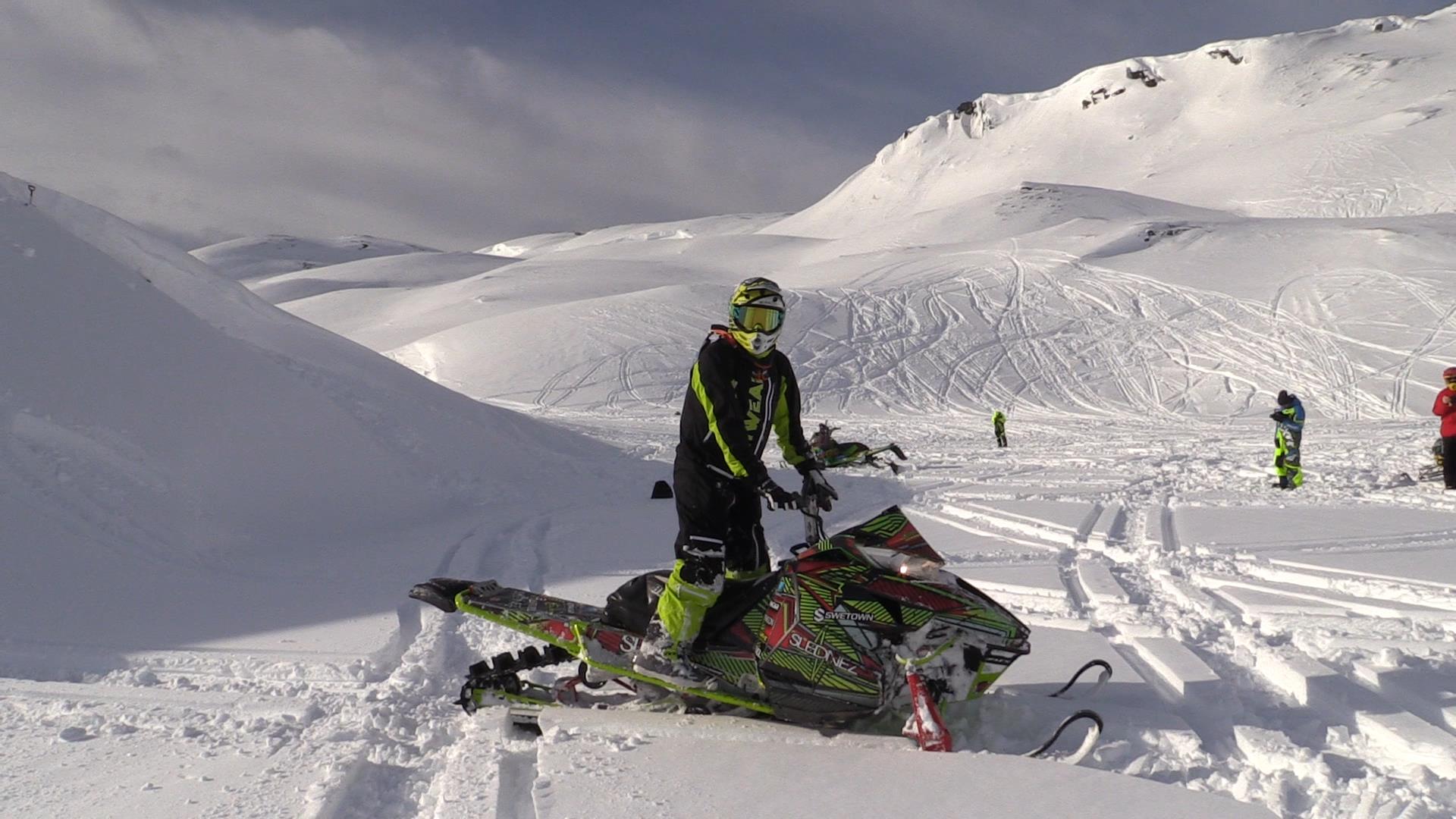 Traveling to Sweden
The best and easiest way to snowmobile Sweden is to bring your own riding gear. An extra bag with your riding gear in it would set you back about $90-$120 per flight ticket. Although most riding locations have places that offer riding gear rentals, it's pretty expensive if you are gonna ride more than one or two days. As well as saving a little money, we all know that riding in your own gear is a great comfort when everything else around you is new. A flight ticket to Sweden is about $600-$800 both ways if you book it in advance. The best option is to fly over the Island for the shortest flight time, but those tickets are rare to find.
So to wrap up this article, Sweden has a lot to offer for US and Canadian snowmobile riders that want to step outside the box and experience an epic adventure in a new country, where most citizens speak fluent english. I hope this article was helpful and makes you want to experience snowmobiling Sweden even more than before. I hope you visit Sweden soon!
Cheers,
Simon Selberg
Related Articles: Snowmobiling Colorado, Snowmobiling Grizzly Lodge, Snowmobile Idaho, Snowmobile The Chic Choc Mountains